This year's GeeknRolla in London on April 20 will, in a word, be awesome. I created the concept of this this annual conference to bring together Europe's technology startups to network with investors and talk about how they create and build themselves. There's a heavy educational component, if you will. So if the cool kids will be at TechCrunch Disrupt in May, you can bet they'll but out in force in London in April at GeeknRolla.
Our speaker programme is below. This year there is a special emphasis on launching startups and connecting them with investors. As you can see we'll be launching around 15 startups in front of a panel of around 18 judges. There will also be a DemoPit for startups not selected to appear on the main stage.
[UPDATE: We are now sold out of tickets to the day programme. There are now less than 100 tickets to the now legendary Afterparty where you can join the 400+ delegates from the main day – I'd grab one of those before they all go very shortly.]

It's an amazing line-up including: Tommy Ahlers, ex-ZYB now Vodafone; Morten Lund, Skye investor & serial entrepreneur; Stefan Glaenzer, Angel; Brent Hoberman, MyDeco & PROFounders; Reshma Sohoni, Seedcamp; Mattias Ljungman, Atomico Ventures; Lukas Gadowski, Team Europe; Anil Hansjee, Google; Irena Goldenberg, Highland Capital Partners; Daniel Heaf, 4IP; Ari Wegter, LoveFilm Co-Founder and Alicia Navarro, Co Founder, Skimlinks.
I'd strongly advise you get a ticket. Last year we more than sold out.
We'll be hearing from of Europe's best entrepreneurs about how they are building their own companies and with it, the European tech ecosystem. I can pretty much guarantee that the speeches will be fast, furious and fulfilling.
So this is our last and final call. If you are a startup in stealth or private beta want to launch at GeeknRolla, then fill out this form. The deadline already passed, but just in case you missed it, we'll give you 12 hrs more. It's just a simple form.
Below you'll find our programme and our fantastic sponsors.
Why "GeeknRolla"? Here's why.
PROGRAMME
08.55 Registration
09.30 Opening remarks
Mike Butcher, TechCrunch Europe
"How to Dive Bomb The European Tech Scene In 5 minutes Flat"
09.35 Keynote & Discussion


Tommy Ahlers, founder of ZYB which was acquired by Vodafone for €31.5m
"Exit: The How, When And Why Of Exiting Your Startup"

Then joint discussion with Anil Hansjee, Head of Corporate Development – Google EMEA
Chair: Mike Butcher
09.55 Speed Presentation

Jason Trost, Smarkets
"Nobody told me: practical startup advice"
10.10 Speed Presentation

Pete Smith, Songkick
"Hiring And Recruiting In Startups"
10.25 Startup Launch Pitches
Judges

Eileen Burbidge, Angel (White Bear Yard)

Irena Goldenberg, Highland Capital Partners

Daniel Heaf, 4IP

Inma Martinez, Stradbroke Advisors
Josh Bell, Dawn Capital
11.00 Morning coffee break
11.30 Speed Presentation

Nigel Eccles, Fanduel.com
"Customer Development for startups"
11.45 Investment Panel
"Early stage investing right now"


Stefan Glaenzer, Angel (White Bear Yard)

Mattias Ljungman, Atomico Ventures

Sean Seton Rogers, PRO Founders

Michael Jackson, Mangrove Capital

Robin Klein, co-founder, The Accelerator Group (TAG)
12.25 Startup Launch Pitches
Judges

Paul Fisher, Advent Ventures

Ari Wegter, LoveFilm Co-Founder

Bindi Karia, Microsoft BizSpark

Sean Seton-Rogers, PROFounders

Lea Bajc, Northzone Ventures

Robert Dighero, Angel (White Bear Yard)
13.00 Lunch
14.10 Keynote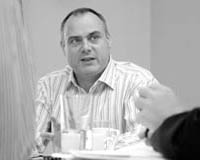 Ben Tompkins, Eden Ventures
"How not to pitch a VC"
14.25 Speed Presentation

"The disruptive opportunities for startups in mobile, and getting traction fast"
Ewan MacLeod, editor of Mobile Industry Review
14.40 Speed Presentation

Nick Bell, Quick.TV
"How to manage PR when you're a startup"
14.55 Startup Launch Pitches
Judges

Brent Hoberman, MyDeco & PROFounders

Reshma Sohoni, Seedcamp

Dominic Monkhouse, PEER 1 Hosting

Sherry Coutu, Angel

Elizabeth Varley, TechHub
15.30 Afternoon coffee break
16.00 Speed Presentation

Lukasz Gadowski & Kolja Hebenstreit, Team Europe
"How to extend you startup to Germany"
16.15 Speed Presentation

Cedric Giorgi, Goojet
"Launching your service into the French Market"
16.30 Keynote

Alicia Navarro, Co Founder, Skimlinks
"The trials of the US funding trail for European startups"
16.45 Keynote & Discussion

Morten Lund, Skye investor & serial entrereneur
"Rebels With A Cause"

Then joint discussion with Michael Birch, Founder, Bebo
Chair: Mike Butcher
17.15 Closing remarks
17.20 End of conference
19.30 After party, Central London venue
LEAD SPONSORS
4iP

4iP is Channel 4's innovation fund to stimulate public service digital media across the UK. In English, that means supporting great ideas for disruptive websites, games and mobile services which help people improve their lives. 4iP aspires to be the riskiest and highest value add investor in the UK. Last year 4iP did over 30 deals including Audioboo, MyBuilder, GymFu, Newspaper Club and Mapumental. www.4ip.org.uk
Microsoft® BizSpark™

Microsoft® BizSpark™ is a global program designed to help accelerate the success of early stage startups by providing key resources when they need it the most:
Software. Receive fast and easy access to current full-featured Microsoft development tools, platform technologies, and production licenses of server products for immediate use in developing and bringing to market innovative and interoperable solutions. There is no upfront cost to enroll.
Support. Get connected to Network Partners around the world — incubators, investors, advisors, government agencies and hosters — that are equally involved and vested in software-fueled innovation and entrepreneurship who will provide a wide range of support resources.
Visibility. Achieve global visibility to an audience of potential investors, clients and partners As a Microsoft BizSpark member, you'll be tapping into a rich, vibrant ecosystem of peers, partners and support resources around the globe, helping you grow and succeed. Microsoft BizSpark is the quickest way to get your Startup fired up.
Joining is easy. Check to see if you qualify – most privately held software development startups in business for less than 3 years that are generating annual revenue under USD $1 million can join. You can join BizSpark through a valid BizSpark Network Partner or a Microsoft BizSpark Champ to get your BizSpark enrollment code. Enrollment is free, just pay a USD $100 program offering fee at program exit. For more details about BizSpark, see: The Startup Program Guide , which describes the program benefits and more. If you want to join BizSpark, click on the link below or send an email to BizSpark@microsoft.com if you are eligible, we will send you a code. www.microsoftstartupzone.com
CO-SPONSORS PEER 1 Hosting

PEER 1 Hosting is one of the world's leading IT hosting providers, and works with more than 250 fast-growth companies in the UK where the internet is critical to their business. PEER 1 is built on two obsessions: Ping & People. Ping, represents its commitment to best-of-breed technology, founded on a high performance 10GB SuperNetworkTM connected by 17 state-of-the-art data centres, 21 points-of-presence and nine colocation facilities throughout North America and Europe. People, represents its commitment to delivering outstanding customer service to its more than 10,000 customers, backed by a 100 percent uptime guarantee and 24x7x365 FirstCall Support™. PEER 1's portfolio includes Managed Hosting, Dedicated Servers under the ServerBeach brand, Colocation and soon Cloud Services. Founded in 1999, the company is headquartered in Vancouver, Canada, with European operations headquartered in Southampton, UK. PEER 1 Hosting shares are traded on the TSX under the symbol PIX. For more information visit: www.peer1hosting.co.uk
Sun Startup Essentials
Sun's fee-free, no obligation, Startup Essentials programme helps startups get off the ground running by listening to what they need, to innovate and get their business growing quickly. With help around Marketing, PR, Events, Discounted Scaling, Networking and Introductions to the right people, we can help you to grow your business quicker and smarter.
Sign up to our FREE Sun Startup Essentials newsletter at uk.sun.com/startups , which delivers a veritable buffet of information, training and support each month.
• Technical & Marketing Resources for Members Only
• Access to MySQL University sessions – Online education webinars – Plus many more free web- based training course http://uk.sun.com/startupessentials/services.jsp
• FREE/Discounted Tickets for all the major and not so well known Seminars/Workshops & Technical Briefings
• Technical support and advice directly from a Sun engineer (no need to buy anything!)
• Co-marketing opportunities (i.e. web and blog posts, joint PR, events, contests, etc.)
Email stewart.townsend@sun.com
• Webinars and white papers.
Useful SSE sites
Startups
UK Startups
UK Events
Contact details
Stewart Townsend, Manager Startup Essentials EMEA
Phone x18133/+44-161-9058 133
Mobile +44 (0) 7876 396788
Email Stewart.Townsend@Sun.COM
http://twitter.com/stewarttownsend
SurveyMonkey
SurveyMonkey is the world's leading provider of web-based survey solutions. Powerful, yet easy-to-use, SurveyMonkey helps millions of people gain the insights they need to make more informed decisions. Customers include 100% of the Fortune 100, as well as other businesses, academic institutions, and organizations of all shapes and sizes. They count on SurveyMonkey to gather just about every type of feedback possible. SurveyMonkey is headquartered in sunny California. www.surveymonkey.com
TECHCRUNCH PITCH! SPONSOR
UKTI
UK Trade & Investment is the government organisation that helps UK-based companies succeed in the global economy. We also help overseas companies bring their high quality investment to the UK's dynamic economy – acknowledged as Europe's best place from which to succeed in global business. UK Trade & Investment offers expertise and contacts through its extensive network of specialists in the UK, and in British embassies and other diplomatic offices around the world. We provide companies with the tools they require to be competitive on the world stage. For further information please visit www.uktradeinvest.gov.uk or telephone +44 (0)20 7215 8000.
LIVE STREAMING PARTNER Bambuser
Bambuser offers a service that gives its users the opportunity to stream live video from a mobile phone or web-cam using 3G or WiFi network. The simplicity of the application and the unlimited mobility gives you the opportunity to instantly share your experience with your viewers and interact and communicate through the web- to-mobile chat. Share the world, Live and Mobile with Bambuser, visit www.bambuser.com.
Bambuser is drawing comparisons to mobile videocasting service Qik. The major difference is the lower latency that bambuser offers due to different technical approaches. Another difference between the services is that Bambuser offers streaming both from your computer and mobile, while Qik only allows streaming from the mobile. In October 2009 Bambuser was the first of the live streaming start-ups to allow users to stream video directly from their mobiles to their Facebook Wall.
AFTER PARTY/DRINKS SPONSOR Bootlaw
Bootlaw is a free boot camp for emerging technology, internet and digital businesses and the professionals working in them who want to learn more about the legal issues they face. With over 600 members, it is the biggest law-related meetup on meetup.com and it is brought to you by lawyers Barry Vitou and Danvers Baillieu, the friendly technology specialists at Winston & Strawn in London. For more information go to www.bootlaw.com
EVENT PARTNERS
FINALLY, A reminder of GeeknRolla, the movie:
GeeknRolla – The Movie from Mike Butcher on Vimeo.