In-Wall Control Of Up To 6 iPods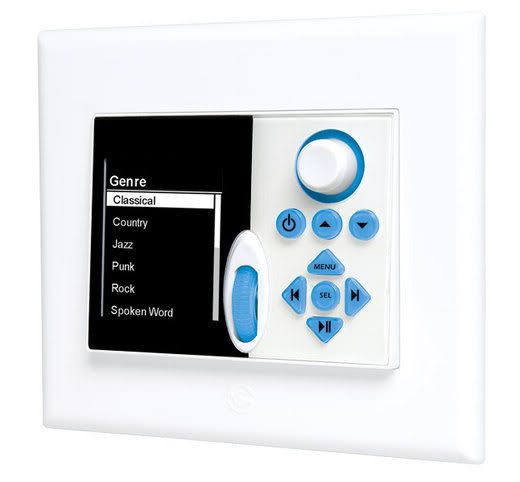 Ever have experience that problem of having six iPods at your house and you want to be able to control them all at the same time? I know, me too, it's a bloody menace, really.
Luckily, there is now a solution. In-wall speaker specialists SpeakerCraft have introduced the MODE Keypad. Essentially, it's a wall-mounted LCD screen with a scroll-wheel, a volume knob and a few buttons. The LCD screen displays song titles, album names, artists, play lists and genres from your iPod. You can also use it to control MODEs own Jukebox music server, AM/FM preset stations and XM radio. It also has a remote for controlling it "from a position on the bed or while reclining on the couch." No price yet.
MODE Networks Up To 6 iPods Around Your Home [Automated Home via Slashgear]