It's (Almost) Showtime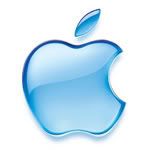 There is little more than an hour before Apple's "It's Showtime" event. I just wanted to let you all know that Michael Arrington is on site and will be live blogging to your heart's content. So be sure to keep checking CrunchGear and we'll be sure to let you know what's going on.
Edit: Inkling Markets currently has iTunes movies in the lead, with a new iPod trailing not too far behind. I'd say those two are definitely the most probable items to emerge from the event.