We always like to have the most influential and knowledgeable speakers at our Disrupt conferences. And there are few people as well qualified in those departments as Neil and Danny Rimer, general partners of Index Ventures. They will be joining us at TechCrunch Disrupt London, which will bring together the leading lights of the European tech scene. Stay tuned for many more speaker announcements to come.
Held on December 7 and 8, (and preceded by a weekend Hackathon), Disrupt is one of the most anticipated technology conferences of the year.
We'll start each day with panels and one-on-one discussions featuring TechCrunch writers and editors, special guest speakers, leading venture capitalists and entrepreneurs addressing the issues of the day. In the afternoon, we host the Startup Battlefield competition which culminates in six finalists taking the stage at the end of the event for a shot at winning the Disrupt Cup, and taking away a £30,000 check.
Apply here for the chance to buy 2-for-1 tickets to Disrupt at a discounted rate. These limited tickets will be released soon, so check the blog.
You can grab Startup Alley tickets here, where you can showcase your startup.
And if you are interested in learning more about sponsorship opportunities, please contact sponsors@beta.techcrunch.com.
Meanwhile, here's more about our first two speakers:
Danny Rimer
General Partner @ Index Ventures
Danny Rimer joined Index Ventures in 2002 and established the firm's London office. His investment interests include Internet infrastructure software and services.
He currently serves on a number of boards including Boku, Etsy, Factual, Flipboard, FON, Nastygal, Oanda, PeoplePerHour, Sky (BSY), Rightscale, Trialpay and viagogo.
Prior to joining Index, Danny was a general partner of The Barksdale Group, where he invested in a dozen companies including TellMe (Microsoft).
Prior to joining The Barksdale Group, Danny was Managing Director in Hambrecht & Quist's (JP Morgan) Equity Research Group and was responsible for the firm's Internet practice.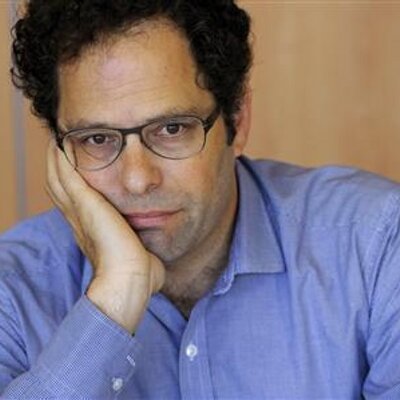 Neil Rimer
Co-Founder & Partner @ Index Ventures
Neil co-founded Index Ventures with Giuseppe Zocco and David Rimer in 1996. Previously he spent 4 years with Montgomery Securities in San Francisco. Neil has invested in market-defining companies from across the spectrum including Betfair (LSE: BET), Genmab, FundingCircle, Climate Corp. (MON), HouseTrip, Kaggle, Last.fm (CBS), Stack Exchange and Supercell. He has served on the board of U.C. Sampdoria, and currently serves on the board of Human Rights Watch.
Neil Rimer is the Board Director of Moo Print Ltd. He is also a Partner of Index Ventures which he founded in Geneva with Giuseppe Zocco and David Rimer.
Neil started the venture capital activity of Index's predecessor firm, later co-founding Index Ventures and raising the firm's first fund in 1996.
Prior to this, Neil spent four years with Montgomery Securities in San Francisco.
Neil's current investment interests include Internet media, e-commerce, entertainment and education businesses as well as capital-efficient, information-oriented cleantech companies. He currently serves on a number of Boards including FundingCircle, doubleTwist, HouseTrip, Lehigh Technologies, MOO Print, Netvibes, Photobox, Redwood Systems, Stack Exchange, and Weatherbill.
Previously Neil sponsored and served on the Boards of Betfair (LSE:BET.L), Last.fm (CBS), Ofoto (Kodak), Trolltech (Nokia) Listen (Real Networks), Numerical Technologies (Synopsis), Genmab (SDE: GNA), Stepstone..
He has a BA in History and Economics from Stanford University and an MBA from Harvard Business School.