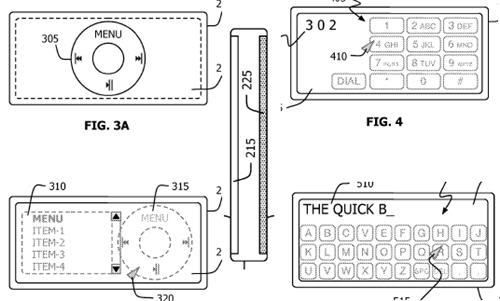 The Interweb is all a'flutter about an odd iPod patent filed by Apple that describes a device with screens on both the front and the back of the player. An amalgam of Sprint's UpStage and the iPhone, this patent describes an interface in which a rear touchscreen accepts input and reflects that input on the front screen. Confused yet?
It works like this. Because a Nano-sized device would be too small to allow for a real front touch interface, the rear touchscreen would sense your finger position and show a cursor where your finger or thumb would be on the front screen. This frees up front real estate and could potentially allow for an onscreen keyboard and other goodies. Possible? Yes. Will it happen soon? Probably not.
This is all pie-in-the-sky conjecture, but it does show a potential design for a future Nano-sized iPhone and makes for great Apple rumor-mongering.