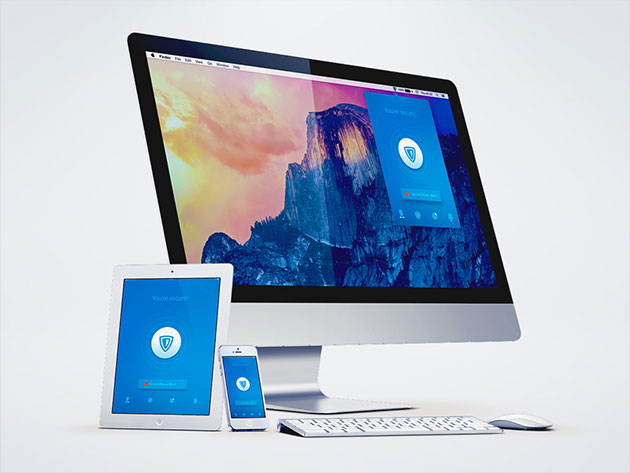 The legislative onslaught against a free and open Internet in the United States has led to a number of once relatively obscure privacy solutions leaping into the mainstream. Consequently, venture capitalists and major players in the security industry have been investing in Virtual Private Networks (VPN) and other digital security companies.
However, that's not all sunshine and roses for consumers. Some of these investments that cross international lines complicate the services that traditionally secure companies provide. Take McAfee's recent acquisition of TunnelBear, for instance. The Toronto-based TunnelBear, who is known for its no-BS privacy policy, will now have to comply with U.S. privacy and web regulation laws once the deal is finalized. And we all know the U.S. doesn't have an exactly stellar record when it comes to privacy.
Others, however, have been great success stories! Back in 2014, VPN service ZenMate closed a $3.2 million Series A round and reinvested that money in their security offerings.
Now trusted by more than 41 million users worldwide, the German company has been awarded the Europas Award for Best Security/Privacy Startup and grown their membership through free user-friendly Chrome and Firefox browser extensions. That, of course, restricts users to the basic service, which only gives you access to four locations (USA, Germany, Romania, and Hong Kong) and may include ads.
Their Premium package, however, has received the brunt of the product upgrades, including industry-leading malware blocking, tracking protection, and included access to more than 300 servers in 30 locations. But that's just the tip of the iceberg.
Turbo Speed
A major concern with VPNs is speed. Since they make your internet connection go through several levels of encryption, VPN services, especially free ones, may tend to decrease your download and upload speed. While it's not guaranteed that you'll get to browse and stream faster with paid subscriptions, ZenMate promises that their premium subscribers get exclusive access to a private network of over 3000 IPs. That essentially means that you won't have to compete with the users using their regular servers, allowing you to enjoy excellent speeds.
Smart Locations
With other VPNs, you would have to manually switch between proxy locations to access the content you want on geo-restricted sites like Netflix. With the Smart Locations feature, you have the option to whitelist certain websites via the browser extension, so ZenMate would automatically connect to the specified locations whenever you visit them.
Kill Switch
In the event that your connection to the VPN drops or becomes unstable, ZenMate will automatically terminate all internet-connected applications to prevent data leaks. With other VPNs, you would have to do it manually, but with ZenMate, it's a knee-jerk reaction.
Zero Logs Policy
Lifted directly from their crystal clear privacy policy, ZenMate's primary objective is that "no personal data is collected, processed or permanently stored." The only pieces of information they keep track of are your email address (necessary when you sign up), servers that you use (for them to be able to optimize speeds), and payment information (only if you go premium).
Anonymous Torrenting
Good news for BitTorrent fans! ZenMate Premium subscribers get to enjoy anonymous torrenting and unlimited P2P traffic. Since they also have a no logs policy, they would not be able to tell which of their users are downloading torrents.
Special Pricing
ZenMate's Premium service includes a lot of high-quality privacy options, which makes it a somewhat more expensive VPN. An annual subscription typically runs $107.88, while they have a lifetime option for $840. Tech deals site, StackSocial, however, is currently offering a lifetime subscription for only $49.99. One of the top places to buy VPN subscriptions on the web, StackSocial frequently offers the best VPN prices, so go check out this deal before it ends.
—–
TechCrunch is teaming up with StackSocial to bring you deals on the latest gadgets, tech toys, apps, and tutorials. This post does not constitute editorial endorsement, and we earn a portion of all sales. If you have any questions about the products you see here or previous purchases, please contact StackSocial support here.