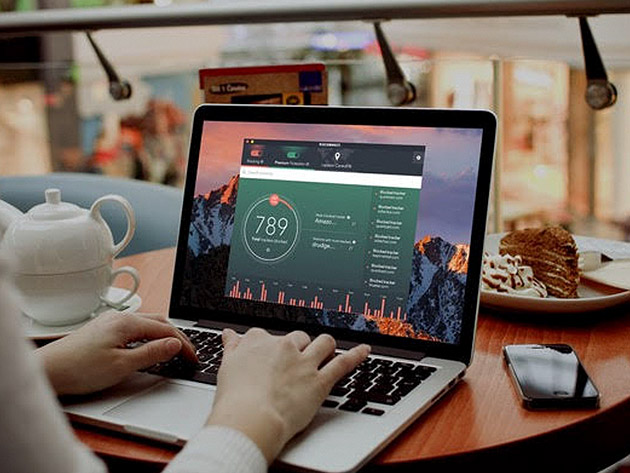 Ever since the FCC voted to repeal net neutrality, there's been a lot of confusion and yelling around the death of the free internet. But what does it actually mean for the everyday internet consumer?
For one, users may no longer be able to browse without content access restrictions or the disconcerting feeling that every move is being closely monitored for advertising purposes. But some argue that privacy has always been a facade on the internet and that browsing behavior was already for sale. Others say that the true loss behind the ruling is that of innovation: that by getting rid of net neutrality, the internet will be devoid of small online companies — the startups that have historically disrupted industries around the world.
One company dedicated to preserving privacy for online users and small companies alike is Disconnect, a venture started by an ex-Googler and a consumer rights attorney. At first, Disconnect worked as a Chrome and Firefox extension, that blocked 2,000 third-party websites that track user behavior — but since then, has increased the range of its services to include a VPN, or virtual private network. Together, its diverse privacy offering stands out from a now saturated VPN market.
But What's a VPN?
A VPN acts as a point-to-point connection between the device you're using (computer, smartphone, tablet) and a secure remote server. It funnels all your web traffic through an encrypted connection that's attached to the VPN's server, which in theory should be more secure than a typical local server — especially if you're connected to the same local server as strangers in the airport via a free WiFi hotspot. With a VPN, all your browsing activity is cloaked once you're connected, including what you're searching for, what you're streaming, where you're located, and so on. But be wary: using a using a free or non-reputable VPN can be just as bad as connecting to a non-HTTPS website, so pick wisely.
Why Disconnect?
Disconnect received mentions from both The New York Times and the SXSW Interactive Conference for being one of the best privacy and security tools on the market — and that's partly due to it being much more than a VPN. Here's how the app can help you while the net neutrality war wages on:
1. Improve your browsing speed
VPNs do have the setback of sometimes slowing down your browsing speed from either CPU-consuming encryption, employing servers that are very remote or being prone to IP throttling (some ISPs know the IP addresses of VPNs and will block their services). Disconnect uses integrated tracker blocking and malware detection — which is kind of like going into a river to throw off the scent of a hunt. Since it blocks trackers from inception (which are a huge culprit for delaying browsing speed), it actually can improve your connection speed by up to 44% while using up to 39% less bandwidth.
2. Secure your data
Data harvesting is a real issue that happens more and more frequently. Companies, government entities, hackers, and others will eavesdrop on your conversations and browsing activity, to track you online. Disconnect encrypts your Wi-Fi connection to prevent that from happening — plus, their privacy policy is adamant against collecting IP addresses or personal information (unless you volunteer it). That's significant: many VPNs claim they don't take logs of your data, but actually do when you read the fine print — and some even sell it.
3. Hide your identity
One of the biggest complaints about the repeal of net neutrality was the resulting lack of online anonymity (i.e., knowing precisely what size underwear you were looking for at 3 P.M. when online shopping). Disconnect lets you conduct your searches completely privately while masking your IP address and location — so you could be virtually anyone, anywhere.
In uncertain times, a proactive approach can be the best one: check out Disconnect here.
Special Pricing Offer
If you're interested in purchasing a lifetime subscription to Disconnect, visit this offer from StackSocial. They're one of the top websites for purchasing VPNs, with selective curation and hundreds of articles across the web mentioning their offerings.
StackSocial is currently offering a lifetime subscription to Disconnect at a new price drop of $49 — that's reduced from the original sale price of $69, and 90% off the original price of $500. Plus, the lifetime subscription means you get full access to all future versions of the app, including all major feature updates.
—–
TechCrunch is teaming up with StackSocial to bring you deals on the latest gadgets, tech toys, apps, and tutorials. This post does not constitute editorial endorsement, and we earn a portion of all sales. If you have any questions about the products you see here or previous purchases, please contact StackSocial support here.