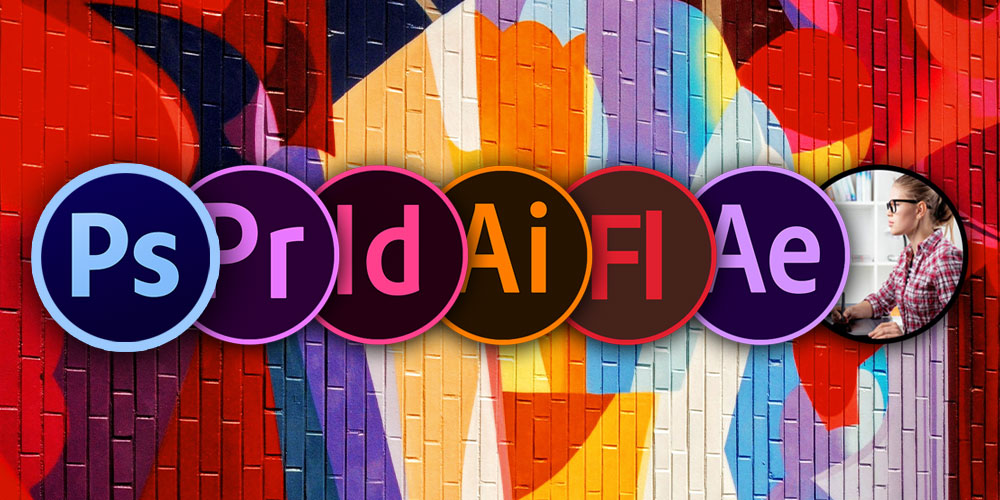 Whether you're a designer trying to stand out from the crowd when applying to jobs, an entrepreneur trying to get your business venture off the ground, or a frustrated marketer who needs to get assets delivered to you more quickly, there's a myriad of reasons why you should get to know the Adobe Creative Cloud. It's an extremely popular software suite that allows you to create graphics and logos, edit images, produce videos, and more. Whether you need a refresh on how to use one of the apps or are new to the suite entirely, this Complete Adobe CC Training Bundle from our friends at StackSocial trains you how to use the primary apps with proficiency.
This seven-course bundle shows you how to use Photoshop, Illustrator, InDesign, After Effects, Premiere Pro, and even use flash/animation to bring your graphics to life. Even if you're not in a creative role, knowing how to use Adobe CC can help you out of situations where you either have limited creative resources or just have a busy design team that's unable to meet your requirements in time.
First, there are the apps you'd use for digital and print visuals: Illustrator, Photoshop, and InDesign. If you ever need artwork, all you have to do is learn how to use Illustrator: use it to create logos, icons, sketches, typography and even complex illustrations, versus commissioning out the help and going through multiple revisions to have the end result meet your vision. Illustrator is also the tool you'd use when you enlarge a logo without it getting fuzzy (say, of a company you're working with for a presentation). Photoshop is the most dominant photo editing software in the world and can be used to brush up images for your portfolio, business presentation or sales deck. You'd use InDesign for anything that requires multiple pages — it's also good to lay out text since it's originally made for desktop publishing. That makes it the ideal app to create posters, flyers, and pamphlets.
Then there are the dynamic editors: After Effects, Premiere Pro, and Flash. You'd use Flash/Animate alongside After Effects and Premiere Pro to create animation projects for short films, commercials or even television shows. After Effects is a digital visual effects, motion graphics and compositing application used for post-production, titles, shapes, 2D animations and adding special effects. Premiere Pro helps you edit video clips together — for example, if you're trying to put together a video explaining your services, or a demonstration of multiple products.
Knowing how to use the Adobe Creative Cloud can lessen your reliance on a design team or spend on freelancers. Right now, deals site StackSocial is offering the Complete Adobe CC Training Bundle for just $29 — a small price to pay to master these useful tools.
TechCrunch is teaming up with StackSocial to bring you deals on the latest gadgets, tech toys, apps, and tutorials. This post does not constitute editorial endorsement, and we earn a portion of all sales. If you have any questions about the products you see here or previous purchases, please contact StackSocial support here.