From yeast-grown cannabinoids to project management software to consumer apps looking to gauge opinions on college campuses, a wide variety of spaces was represented on the second day of pitches from Y Combinator's Summer 2018 class.
As we noted yesterday, B2B software and services was the biggest vertical with 30 percent of the 132 startups falling into that slice of the categorical pie. Healthcare-related startups were close behind with 28 percent. Here's the full breakdown if you're curious.
Aerospace: 3%

Agriculture: 1%

Automotive: 2%

B2B Software and Services: 30%

Blockchain: 5%

Consumer Goods and Services: 9%

Consumer Media: 7%

Education: 3%

Fintech: 6%

Government: 1%

Healthcare: 28%

Industrial: 1%

Real Estate and Construction: 4%
Below is an exhaustive look at the group of 59 startups that presented today. We swear you'll feel like you were actually there at the Computer History Museum watching the presentations alongside us. Also, if you're thirsty for more of the latest picks from one of Silicon Valley's premiere accelerators check out our list from Day 1.
Mental Happy
Mental Happy is an employee gifting service that assembles what it calls a Cheerbox. Taking sham expressions of care for laboring office drones to the next level, Mental Happy throws out the flowers and ditches the dumb office knickknacks in favor of positive messaging and things they reckon employees can actually use, including food, wellness gifts, and personalized notes. The average price for one of these bundles of joy? $59 on average. Some people are buying, too. The young company says it has already generated $50,000 in sales over the last two months.
Titan
With a service that already holds $10 million in assets from thousands of clients, Titan is setting itself up to stand above other consumer-facing fintech offerings. The company is an asset manager that's building, managing, and explaining its investment theses for normal investors. The company takes its customers through their portfolio using in-app video and other illustrative tools to make understanding strategies easier  — and investing with the company more transparent.
Kinside
The cost of childcare is one of the biggest financial burdens American families face, and though there's up to $30 billion in government money available for childcare in the U.S. each year, it's locked up in flexible spending accounts that are so complicated that 90 percent of that funding goes unused.
Kinside wants to help by automating the claims process. It also serves as a childcare management tool, letting parents pay their care providers with a Venmo-like feature, while making it simpler for companies to offer childcare benefits that can help attract talented employees. The company, which launched just six weeks ago, says it plans to target employers with more than 20 employees, which is a big market. There are more than 620,000 such businesses in the U.S. As for the total addressable market Kinside sees itself chasing, it's $2.8 billion.
Fixers
Travel and experience marketplace Fixers pitches experiences ranging from yoga retreats to trail running weekends and music festivals that are curated by the locals in-the-know. It's designed to help travelers discover and book trips they couldn't find anywhere else. The company has seen $1.7 million in sales in 8 months, with 7,000 activities booked, and the company hasn't spent a dollar on marketing. The founders assert that millennial travelers are primarily motivated by experiences, rather than destinations. Entrepreneurs like yoga teachers are running businesses and retreats and making money on Fixers.
64-x
With a founding team including some of the leading luminaries in the field of biologically inspired engineering (including George Church, Pamela Silver, and Jeffrey Way from Harvard's Wyss Institute) 64-x is engineering organisms to function in otherwise inaccessible environments. Chief executive Alexis Rovner, herself a post-doctoral fellow at the Wyss Institute, and chief operating officer Ryan Gallagher, a former BCG Consultant, are looking to commercialize research from the Institute around accelerating and expanding the ability to produce functionalized proteins and sequence-defined polymers with diverse chemistries. 
Papa
Papa's slogan is "grandkids on demand." To solve the problem of loneliness, Papa connects college students with senior citizen homes. College students are matched with seniors to help them with tasks related to transportation and technology, but mainly the goal is to provide companionship for people who are at risk of loneliness. The founders assert that loneliness puts the country's more than 50 million seniors at risk for health problems like Alzheimer's; indeed, Medicare covers Papa through a UPMC health plan because of the more widely accepted belief that socializing well into one's golden years is a critical component to living a healthier life. 
Tall Poppy
Unhappy employees cost money, but Tall Poppy thinks it can keep more of them in place by providing an educational toolkit to those who are being harassed, a kit that teaches them how to lock down their online presence and manage incident response properly.
The brainchild of Leigh Honeywell, a security specialist, the startup grows out of the work that Honeywell has been doing to hunt down trolls in online communities since 2008, including at Slack, where she protected colleagues who'd been targeted by outsiders by starting, first, with strengthening their otherwise vulnerable personal accounts, then targeting sites where bad actors congregate.
Tall Poppy not only works with customers to educate them how to protect themselves but also to make them aware of the laws in each state that they can use to protect themselves and punish their attackers.  Meanwhile, for $150 a seat per year, its software is comparable to other risk management tools.
Read more about Tall Poppy here.
AnchorUSD
AnchorUSD is a stable cryptocurrency backed one-for-one by the US dollar. The founding team wants to be the trusted reserve currency of the crypto financial system. They are aiming to develop a service that will provide the most trusted, stable storage of value on the blockchain.
Tether is not trusted, but since there's no other option it has become the medium of exchange. Anchor wants to replace Tether. It's built on Stellar and has become the official partner of Stellar, which means they're cheaper, faster and safer. Transaction costs plus interest on float. The founder claims to have solved Stripe's scaling problems and the other worked on growth at Facebook.
Ixora
Ixora's technology wants to do nothing more than enable the creation of photorealistic environments for any kind of visual entertainment, and it says it can do this a heck of a lot more cheaply than big studios.
According to Ixora, major film studios produce 100 blockbuster films each year that feature than 1,000 CGI shots — each costing them roughly $10,000 a pop. Its software can do the same for next to nothing, Ixora says, and it can do it within "hours." If that pitch isn't compelling enough, consider  beyond movies that TVs, games, and VR experiences are all beginning to require movie-level graphics. With rich photorealistic environments becoming the norm across the entertainment industry (witness "Game of Thrones" and "The Jungle Book" as just two examples), Ixora could be catering to a sizable market for a long time to come.
Berbix
Collecting and identifying photo identification becomes a breeze with Berbix, a company that's aiming to make what amounts to Stripe for identity verification. The company has developed an integration with its software so that companies can cut costs and deter fraud. Founded by two former product and engineering leaders for trust and safety at Airbnb, they're trying to build identity verification for all kinds of peer-to-peer marketplaces and online platforms, which they see as a $10 billion opportunity (at least).
Dataform
Dataform is building software to help the data teams that spend 80% of their time preparing and formatting the data they need to conduct analyses, create dashboards or perform machine learning functions. The company has built toolkits that help collect and manage that data so it can be used (This post was updated to clarify Dataform's business and url).
CB Therapeutics
Sher Butt, a former lab directory at Steep Hill, saw that cannabinoids were as close to a miracle cure for pain, epilepsy and other chronic conditions as medicine was going to get. But plant-based cannabinoids were costly and produced inconsistent results. Alongside Jacob Vogan, Butt realized that biosynthesizing cannabinoids would reduce production costs by a factor of ten and boost production 24 times current yields. With a deep experience commercializing drugs for Novartis and as the founder of the cannabis testing company, SB Labs, Butt and his technical co-founder are uniquely positioned to bring this new therapy to market.
RevenueCat
RevenueCat helps developers manage their in-app subscriptions. It offers an API that developers can use to support in-app subscriptions on iOS and Android, which means they don't have to worry about all the nuances, bugs and updates on each platform.
The API also allows developers to bring all the data about their subscription business together in one place. It might be on to something, though it isn't clear how big that something is quite yet. The nine-month-old company says it's currently seeing $350,000 in transaction volume every month; it's making some undisclosed percentage of money off that amount.
Read more about RevenueCat here.
HeyDoctor
HeyDoctor is the online prescription service for a growing of startups and services that are pitching medications and prescriptions online. Working with these companies, HeyDoctor can prescribe and refill prescriptions for medicines ranging from birth control, hair growth or replacement, urinary tract infection treatments, lab work and much more.
The company envisions creating an alternative medical record platform that's open and accessible to patients and portable among on-demand providers. Already, more than 125,000 primary care visits have been conducted on the platform in the last 6 months. Last month, it made $105,000 in revenue, and it says that number reflects 22 percent growth month over month.
Anima App
Or Arbel, the former chief executive and cofounder of YO, is back with a new company that's a bit more sophisticated in its goals and complicated in its execution. Arbel is one of the co-founders of the new Y Combinator-backed startup Anima, which allows designers to convert design to code, automatically.
Using the tool, Arbel and his team  — individuals who are culled from the engineering and design ranks of Google, Apple, and Amazon  –estimate that development teams can save weeks of work, eliminating crosstalk between designers and developers. It has some early believers, too. According to Arbel, Netflix, Google, and Amazon are already using its tools, for which it plans to charge $500 per seat per year.
ShopWith
Influencers of the world are uniting on mobile app, ShopWith, which allows shoppers to browse virtual storefronts and aisles alongside their favorite fashion and beauty creators and YouTubers. Users can see exactly what products those influencers have featured and can buy them without ever leaving the app. It's a free download and hours of commercially consumptive fun.
It's like the QVC model, but for GenZ shoppers whose buying habits are influenced by social video content on YouTube, Instagram and Snapchat. The company revealed that one beauty influencer made $10,000 within five hours, using the ShopWith platform. The founders are former product managers with experience building social commerce products at Facebook and Amazon.
ZiffyHomes
ZiffyHomes is bringing the co-living model popularized in the U.S. to millennials in India. With a clutch of managed, co-living, furnished apartments already in its portfolio, ZiffyHomes is already serving more than 2,000  young Indian professionals and seeing $2.2 million in annual revenue from the three Indian cities in which it operates. But it has ambitions to cater to up to 60 million more people across the country who fit into its target demographic, and given that it takes 20 percent of the rent paid, you can see how its revenue could grow quickly.
The company has competition, of course. It compares itself to WeWork, yet WeWork itself is making major inroads in India. Another, smaller competitor, a Mumbai-headquartered startup called Awfis meanwhile announced $20 million in new capital last month. But given the relative newness of this model to India and the size of the addressable market, this opportunity looks like a solid one to us.
Reformer Therapeutics
Reformer Therapeutics is developing a pipeline of drugs for many diseases, with an emphasis on deadly triple negative breast cancer that is currently treated with an outdated toxic chemo.  Their breast cancer drug is called Reformer 1 and targets cells that cause cancer to spread. The drug has proved safe in human clinical trials, and the team is starting a 3 year FDA trial. The founders met working together at Science Exchange.
Ajaib
Indonesia is a country in a transition, with a growing class of individuals with assets to invest yet who, financially, don't meet the bar set by many wealth managers. Enter Ajaib, a newly minted startup with the very bold ambition of becoming the "Ant Financial of wealth management for Indonesia." Why the comparison? Because China was in the same boat not long ago — a  country whose middle class had little access to wealth management advice. With the founding of Ant Financial nearly four years ago, that changed. In fact, Ant now boasts more than 400 million users.
China is home to nearly 1.4 billion, compared with Indonesia, whose population of 261 million is tiny in comparison. Still, if its plans plan out to charge 1.4 percent for every dollar managed, with an estimated $370 billion in savings in the country to chase after, it could be facing a meaningful opportunity in its backyard if it gains some momentum.
Emojer
Creating animated emojis made from real photos, Emojer just might be the most fun you can have with a camera. The company's software uses deep learning algorithms to detect body parts and guides users in creating their own avatars with just a simple photo take from a mobile phone. It's replacing deep Photoshop expertise and animation skills with a super simple interface. The avatars look very similar to Elf Yourself, a popular site that let you paste your friends' faces on dancing Christmas elves that went viral every year at Christmastime. Founders have PhDs in machine learning and computer vision.
Snark AI
Snark AI helps companies rent GPUs that aren't in use. It's one way to potentially reduce the cost of that GPU over time, which may be a substantial investment initially but could produce a meaningful return over time while it isn't in use. How it works broadly: The startup matches the proper amount of GPU power to whatever a team needs, and then deploys it across a network of distributed idle cards that companies have in various data centers.
Snark's approach can also ostensibly make "deep learning" run faster. In fact, its founders say the company is already working with five companies (which, okay, fine, could well be other startups in its cohort) to make their research cycles ten times faster.
Read more about Snark AI here.
Scanwell Health
Urinary tract infections are highly uncomfortable and distracting and worse, often become more advanced, fast. It's long been the case that treatment has required a doctor visit. But as of last month, a young San Francisco-based startup called Scanwell Health began selling directly to consumers the first time and, for now, remains the only FDA-cleared urine testing app that allows someone to test their urine at home using a paper test strip and a camera phone. (Its app uses sophisticated color metrics to analyze the strip and determine what's what.)
Little wonder there's some demand for the product. Company founder Stephen Chen said the company sold out of its kits – – 2,000 of them — as soon as they became available. Note the kits cost $5. A consultation to Scanwell to confirm the results — it relies on outside physicians — costs customers another $25
Read more about Scanwell Health here.
Grin
The scooter craze is hitting Latin America and Grin is greasing the wheels. The Mexico City-based company was launched by co-founder Sergio Romo after he and his partner realized they weren't going to be able to get a cut of the big "birds" on the scooter block in the U.S. (as Axios reported). Romo and his co-founder have already lined up a slew of investors for what may be the hottest new deal in Latin America. Backers include Sinai Ventures, Liquid2 Ventures, 500 Startups, Monashees and Base10 Partners.
Mutiny
Mutiny helps business-to-business, software-as-a-service companies present a message that's customized to each visitor on their website.
For example, when you visit the homepage of Mutiny customer Amplitude, things like the customer testimonials and the call to action will change depending on the size of your company. As for the size of the opportunity that Mutiny is chasing by helping its customers personalize theirsites? It claims it's $5 billion.
LemonBox
LemonBox is a startup that lets Chinese consumers buy U.S. health products at affordable prices. Today, it allows Chinese consumers to buy LemonBox-branded daily vitamin packs.
Further down the line, the goal is to expand into more specific verticals, including mother and baby, as well as beauty. It could even move beyond e-commerce with services like consultations with dietary experts.
Read more about LemonBox here.
Osh's Affordable Pharmaceuticals
Osh's Affordable Pharmaceuticals is a public benefit corporation connecting doctors and patients with sources of low-cost, compounded pharmaceuticals. The company is looking to decrease barriers to entry for drugs for rare diseases. Three weeks ago the company introduced a drug to treat Wilson's Disease. There was no access to the drug that treats the disease before in Brazil India or Canada. It slashes the cost of drugs from $30,000 a month to $120 per month. The company estimates it has a total addressable market of $17 billion. "Generic drug pricing is a crisis, people are dying because they can't get access to the medicine they need," says chief executive Alex Oshmyansky. Osh's might have a solution.
Ubits
Ubits is Lynda.com for Latin America. Ubits offers corporate training classes in Spanish for topics like leadership, sales and Microsoft Excel. Currently, there are no good options available in Spanish, the second most common language in the world. Ubits has 1000 videos on 80 online courses. They have 75 customers including Citi, Dow, Nestle, BNP Paribas, who pay on average $9K a year. They have $700K in ARR, growing 40 percent month over month.There are 40 million office workers in Latin America. They charge $50 per employee per year.
Incentiveai
Cryptocurrency projects can crash and burn if developers don't predict how humans will abuse their blockchains. Incentiveai has built artificial intelligence simulations that test not just for security holes, but for how greedy or illogical humans can crater a blockchain community.
Crypto developers can use the service to fix their systems before they go live. They can either pay Incentivai to audit their project and produce a report, or they can host the AI simulation tool like a software-as-a-service. Already, the company — founded just two months ago —  says it's seeing $250,000 in revenue from three paying customers, including market forecasting startup Augur, which is perhaps best known for orchestrating the first ICO on the ethereum network.
Read more about Incentiveai here.
Toybox
Toybox is pitching a software service that lets designers communicate changes to developers on any website without ever having to write a line of code. The changes are noted as CSS edits for developers, so the quick fixes can be implemented easily. It reduces the need for communication between designers and developers over minor changes to images or visuals and can significantly speed up production, the company said. The company has picked a $180 price point per seat. They have 400 active users after launching four weeks ago.
Kunduz
Using a network of 7,000 tutors, Turkish test-prep app Kunduz is building a service that the company argues is ten times cheaper and faster than traditional tutoring options. Like its U.S. counterpart, Toot, Kunduz users take a picture of a problem using the app, and then it links the studen with a tutor. Students looking for help typically get an answer in 10 minutes, according to the company, which says that one-third of the questions asked are "repeat" questions and thus can be answered within seconds without the help of a human. Launched in Turkey first, Kunduz has already answered 3 million questions in its home market, where its addressable market is in the $2.4 billion range. Next up, it says, is India.
The Good Food Institute
The current system for making meat is broken. The Good Food Institute, a non-profit promoting meat alternatives and clean meat, is operating as a think tank and accelerator for the plant-based and clean meat sector. It's designing curriculum for colleges across the country. It currently has 350 entrepreneurs in its ecosystem. And it's launching a conference around clean meat and plant-based meat. The organization is trying to boost portfolio growth in the plant-based substitute and clean-meat space, and it's consulting with venture firms that are looking at investing in the industry.
And Comfort
Plus-size women have limited clothing options even at the largest retailers like Nordstrom and Macy's. While a majority of American women fall into the plus-size clothing category, 100 million women are constrained to shopping for a very small percentage of options. And Comfort wants to solve the supply problem. To do this, the founders, two former Harvard classmates, are building a direct-to-consumer fashion brand with stylish, minimalist offerings for plus-size women, including tunic shirts and an apron dress. It's very early days for the brand, but since launching in recent weeks, they've seen $25,000 in sales.
Bot M.D.
Doctors in emerging markets will have access to an artificially intelligent clinical assistant if the founders of Bot M.D. have their way. The company has developed a bot that can provide answers to questions about drugs, drug interactions and diseases, while also transcribing dictated case notes. For any doctor with a smartphone, Bot M.D. could be their downloadable, affordable, and scalable way to improve patient care in places where the help is sorely needed. The data it gleans from these interactions could prove lucrative, too. As the company notes, pharmaceutical companies shell out $3 billion a year to understand their doctor-customers. If it can be repository for them, it can potentially garner a percentage of that spend.
OKCredit
OKCredit helps small and mid-size businesses in India —  the world's largest base of SMBs — which extend $500 billion of credit to consumers every year…on paper. OKCredit digitizes their transactions and records payment, reducing the burden of these businesses that are currently maintaining and accounting paper account books.
It appears to have struck a chord. Already the company is working with 15,000 businesses, and it hasn't spent any money on marketing it says. As for the need it's addressing, it says it's a $300 billion market.
Emptor
No need to caveat this Emptor. Helping local companies find facilities and maintenance providers like janitors, landscapers and HVAC repair technicians, Emptor bills itself as a Thumbtack for the enterprise and includes a machine learning system that will classify spending and provide recommendations for cost reductions.
That kind of offering could be music to hospitals' ears. Many hospitals lose money, and those that don't see margins on average of just 2.6 percent, says the company. Things are poised to grow worse for them, too, owing to a regulation passed in 2015 that could reduce spending on hospital services by up to $250 billion by 2030, according to a study published last year in Health Affairs. If Emptor can give them a way to control their operating expenses and improve their margins, everyone wins.
Dinesafe
Put simply, Dinesafe wants to ensure that outbreaks of food poisoning will be a thing of the past. Foodborne illnesses sicken 48 million people, and kill roughly 3,000 people in the U.S. alone each year. Through its website iwaspoisoned.com, the company allows for user-generated reports of food poisoning to detect outbreaks in real time. In fact, the company says it predicted that Chipotle would have food safety issues prior to its spate of outbreaks earlier this year.
The company has 25,000 consumer subscribers and offers data services, surveillance, benchmarking and industry analytics to corporate customers and 280 public health agencies. The service is helpful for restaurants, too. If they want to stay ahead of these trends, they need this data. No wonder 16 restaurant chains are already signed up for the service.
Modern Treasury
Providing payment fulfillment services for businesses that still use old line payment mechanisms like checks, wire transfers or automated clearing houses, Modern Treasury wants to save companies time and money. Acting as a Stripe for non-credit card transactions, the company offers a way for businesses to swap out the homegrown infrastructure and excel spreadsheets they were using to manage payments.
Leena AI
Leena AI is building HR bots to answer questions for employees instantly. The bots can be integrated into Slack or Workplace by Facebook, and they're built and trained using information in policy documents and back-end systems.
Some of of the questions and answers are pretty standard, covering things like vacations and expense reports. But Leena AI also uses natural language processing to understand a company's unique terminology or just the unusual ways someone might ask those questions.
Read more about Leena AI here.
Abacus Protocol
Abacus Protocol allows any company to tokenize both fungible and non-fungible assets (like commodities, equities, or debt) and automate their compliance demands — like know your customer, SEC registration exemptions and securities restrictions. These functions happen not just at the time of issuance but also on every secondary transaction or transfer of the security token. Using the platform, companies can take advantage of the benefits of tokenizations, making assets more liquid and simplifying bookkeeping without needing to hire a dev team.
HappiLabs
HappiLabs is a virtual lab manager, spanning topics from biotech and brain research to robotics. It's already working with 26 labs across the country, helping them buy everything from beakers to gloves to specialized machines in a cost-effective way.
Founder and CEO Tom Rugins is a former Ph.D. student and lab manager himself, and he said he was taken aback at how far behind scientific purchasing was from the rest of the retail world.
Read more about HappiLabs here.
Federacy
Federacy has a mission to make bug bounty programs available to even the smallest startup. The idea is to make it free and simple for startups to set up bug bounties.
For now, the co-founders are vetting every researcher they bring on the platform. While they realize this approach probably won't be sustainable forever, they want to control access while they build out the platform.
Read more about Federacy here.
College Pulse
The youngs in Gen Z love to take quizzes and companies love selling to the youngs in Gen Z. Those two truths have the team behind College Pulse salivating about the opportunity they see for their business. Using the company's service, students can poll their community to find out what's going on around their campus. Queries range from finding the correlation between sexual activity and GPA, to what's the most popular spot to get a malt around town. Already active on 33 college campuses around the country, the company is profitable from selling its access to a much-envied audience of open wallets. Founded on Dartmouth's campus, the company sees a future in an ad-supported content delivery platform for folks who want to know.   
Medinas Health
Tackling a $765 billion problem of healthcare waste Medinas Health is giving hospitals an easy way to resell their used and surplus medical equipment and supplies. The company has already raised $1 million for its marketplace to help healthcare organizations buy and sell equipment. With a seed round led by Ashton Kutcher and Guy Oseary's Sound Ventures, and General Catalyst's Rough Draft Ventures fund, the company is also working to lower costs for cash-strapped rural health care centers.
OpenPhone
OpenPhone has been working on an app to make it easier to get and use a business phone number. You don't need a second phone, you don't need to get an expensive solution designed for big teams.
After downloading the iOS or Android app, you can get a second phone number for $9.99 per month. It can be a local or a toll-free number in the U.S. or Canada. You can also port an existing phone number and get rid of your second phone.
Read more about OpenPhone here.
iLabService
iLabService is a Chinese laboratory monitoring, management and automation service. They use sensors to monitor lab equipment and alert you when something is wrong. They are currently tracking 1500 pieces of equipment. There are 300,000 labs in China using 25 million pieces of equipment. They charge 200 million for the equipment per year, creating a $5 billion market opportunity in China. The founders spotted this massive unmet customer need while working at ThermoFisher.
Splish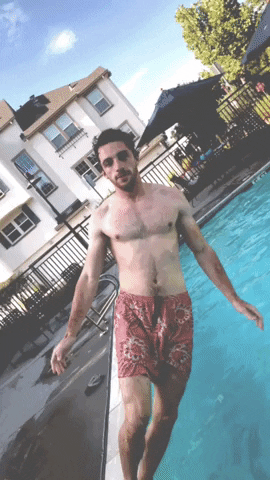 The Splish app pops content into video loops of between 1-5 seconds. Photos can be uploaded too, but motion must be added in the form of an animated effect of your choice. So basically, nothing on Splish stays still.
While wobbly, content on Splish is intended to stick around, rather than ephemerally pass away (à la Snaps). The idea is that sharing stuff on Splish is a bonding experience; part of an ongoing smartphone-enabled conversation between mates, rather than a selectively manicured photoshoot. In fact, the startup has quickly zeroed in on teens, primarily because unlike adults who take vacation photos and capture dinner outings that they post to social media, teens "don't have anything to do," so it tells them what to post. (These "cues" can include suggestions like that users film themselves chugging hot sauce, for example.) Teens apparently like the idea. Launched six weeks ago, the company says the average user opens the app four times a day. It isn't disclosing how many users it has attracted so far.
CowryWise
CowryWise wants to bring the benefits of algorithmically managed investment platforms to Africans across the continent. Taking a page from the Betterment and Wealthfront playbooks that have been popularized in the U.S., CowryWise enables young, high net-worth Africans to invest their money more intelligently — with the machine learning tools previously available only to large financial services institutions.
Radix Labs
Radix Labs wants to be the operating system for laboratories. Organizing lab equipment in a networked fashion could have a dramatic impact on research and development. Today, lab equipment is like maniframes in the 80s, where each device needs to be programmed separately. Running experiments serially can reduce the time it takes to come up with results, letting biologists automate their labs and experimentation to mimic the mass production of manufacturing.
Kyte

Last year, Indian businesses sent 180 billion SMS messages to customers, 60 percent of which was spam according to the team at Kyte. The company's AI-powered SMS inbox looks to ditch the spam and organize transactions notes as well as coupons for Indian users into a cleanly designed hub. The inbox decluttering startup is growing 13 percent week over week as it looks to capture the 300 million smartphone users in India.
Hypcloud
Hypcloud is building a real estate development financing platform in Germany. The team is hoping to distinguish what they've built by enabling more collaborative and efficient negotiation times through a more streamlined workflow that will hopefully give customers quicker access to financing partners. Using the web-based software, clients can negotiate with up to 5 banks at the same time to get better terms.
Miru
Miru built an AR app that shows users what any piece of furniture will look like in their home. The Miru app places items in your living space using a computer vision pipeline that lets you pull items from any retailers website. Ikea has similar services, but only for their own catalogue of products. Furniture visualization is a 6.5 billion market, but that's just the beginning. While using Miru's visualization service, the app can map your home and gather data for future home projects like painting and flooring.
Klarity
Klarity wants to automate parts of the contract review process by applying artificial intelligence, specifically natural language processing. It offers a subscription cloud service that checks contracts in Microsoft Word documents, making suggestions when it sees something that doesn't match up with the playbook checklist.
The product then generates a document, and a human lawyer reviews and signs off on the suggested changes, reducing the review time from an hour-plus to 10 or 15 minutes.
SF17 Therapeutics
The founding team from precision medicine startup Simpatica Medicine is back with SF17 Therapeutics, a precision medicine analytics platform providing monitoring for pediatric rheumatologists for life-threatening conditions. The technology enables pediatricians to match patients with the right treatment regimen or regimen changes if a course of treatment isn't working. That same platform is also being used to demonstrate drug discovery capabilities that can identify targets for new drug compound development.
Outvote
Outvote wants to make grassroots-style campaigning easier and more personal, with the launch of an app that allows people to text their friends with reminders to vote.
While today there are a lot of tools for voter outreach, many of those operated by well-known organizations like MoveOn involve people opting in to receive texts from the group in question. Outvote is different because it's a tool that helps individual voters reach out to their own personal acquaintances, family and friends. The idea, says its founder, is to learn which of one's friends and associates are not voting, then pressure them to get to the polls.
Curebase
Curebase is aiming to run clinical trials faster and cheaper than anyone else via software that reduces recruitment times, automates manual steps, and lets drug companies distribute their trials to clinics. Considering that clinical trials are logistical nightmares, often coordinated across dozens of locations, any solution sounds like an improvement, and Curebase's "clinical trial marketplace"  says that already, three deals are expected to generate $175,000 in revenue that should help it convince more customers of the merits of its software and full-service support.
OneGraph
OneGraph is a GraphQL service that aims to connect the world wide web's SaaS APIs and help customers build integrations way quicker than is currently possible. OneGraph has support for than a couple dozen APIs including Stripe, Salesforce, GitHub and more.
DreamCraft
DreamCraft is a platform that lets video game modders create and monetize games without writing code. The company says game modding is a $4 billion industry, but that modders generally don't make any money because they simply don't own the original games. On DreamCraft, modders will be able to create new games, while keeping 70% of the revenue and gaining the freedom to host these titles. The co-founders hail from Google and EA, and want to build the platform that will act as the app store for game modders.
Sparkswap
Using the Lightning Network to perform trustless, peer-to-peer swaps, SparkSwap is looking to build a new way to trade cryptocurrency pairs like Bitcoin and Litecoin without depositing assets on an exchange.
ExceptionAlly
ExceptionAlly aims to help parents understand, organize and communicate all the info around providing care and education for a child with special needs, from autism to Down Syndrome.
The first step is education: Based on information provided by the parent, the startup's platform assists the parent in understanding both the condition itself, what they can expect from a school, and what their rights are (like whether their kid merits a front-row seat or how often teachers are sharing reports on a child's progress). It can also help parents collaborate with schools and teachers to create individual education plans.
Beyond education planning, ExceptionAlly has plans to replace the costly financial and healthcare planning experts who often cost these same parents upwards of $10,000 a year. How big a business the startup can create is an open question, but we love the idea of parents no longer needing a lawyer or other pricey professional to negotiate on their behalf of their child.
Read more about ExceptionAlly here.
Congratulations if you've made it this far, you're pretty informed on the latest batch. Stay tuned a bit later for a rundown of our favorites from today's group of startups.