Netflix may have its first blockbuster movie on its hands. The new, full-length trailer for the upcoming Will Smith movie, "Bright," from "Suicide Squad" director David Ayer, dropped during San Diego's Comic-Con yesterday. The trailer gives viewers a longer look into the upcoming film, which takes place in a futuristic world where magical creatures like orcs and elves exist alongside humans, and face discrimination because of their differences.
The movie's plot sees Smith playing LAPD cop Scott Ward, who's paired with an orc partner, Nick Jakoby (Joel Edgerton) – one of the first orcs to be appointed to the police department. Despite their issues, the two bond while on a mission to track down a powerful weapon: a magic wand that everyone's after.
Plot aside, Netflix's "Bright" is one of its most ambitious deals to date, and not only because of its price tag or its magical creature-filled storyline.
The company had reportedly outbid Warner Bros teamed up with MGM, who were willing to go as high as $50 million, and PalmStar's Kevin Frakes, who committed to a budget of $60 million for the movie.
Netflix swooped in with a promise to invest north of $90 million and stole the whole deal.
Netflix has done high-dollar deals before, in order to score big name talent and unique scripts. For example, the company paid $60 million for the Brad Pitt war comedy, "War Machine." But that movie was the sort of thing that may not have even been made if not for Netflix. Even star Pitt noted during a press conference, if it did get made at all, "it would have been at one-sixth of the budget."
It also paid over $100 million for Martin Scorsese's mob movie "The Irishman," which starts shooting this summer.
Other Netflix films have received critical praise, like its debut film, 2015's "Beasts of No Nation." Netflix bought the title for $12 million, which told the story of child soldiers in a West African country, and at least was notable enough to be considered a shocking Oscar snub. More recently, Netflix's fantasy movie "Okja," backed by a $50 million investment, was even cautiously dubbed Netflix's first potential hit. But though it may be weird and great, it's not yet a mainstream success.
The sorts of movies that appeal at Cannes, aren't always those that deliver the largest audiences, after all. Take, for example, "Suicide Squad." The movie was panned by critics, but still pulled in $746 million at the box office worldwide, making it a commercial success. And now its director David Ayer is back, with "Bright."
Of course, Netflix has tried to appeal to the masses before – by scooping up a series of Adam Sandler movies in a 2014 deal, which it expanded this March to include four more films. These clearly have a sizable enough built-in audience to be worth further investment for Netflix, but they're not what you'd call blockbusters, by any means.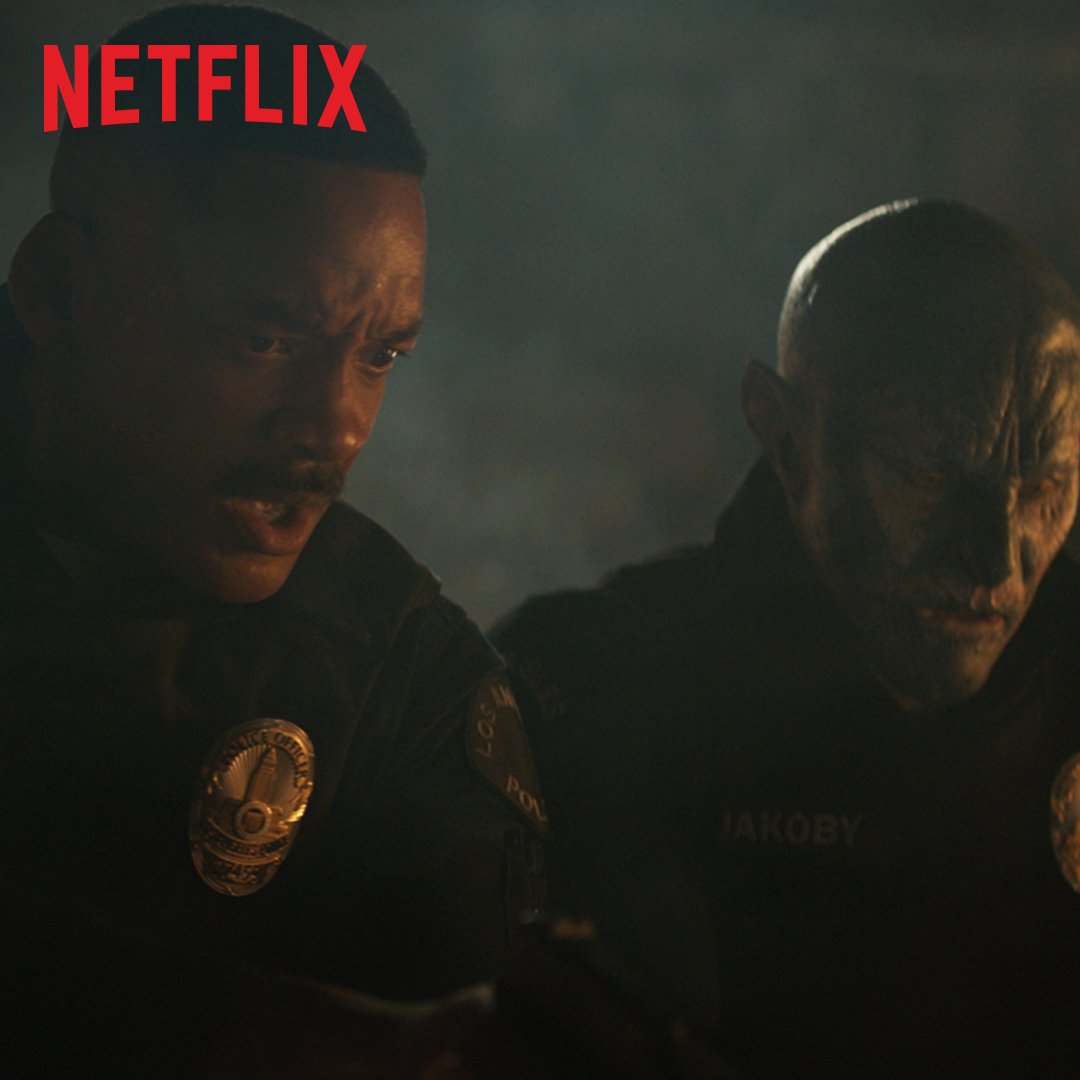 "Bright," however, could be a legitimate hit for Netflix – the kind of movie that would have been shown in theaters – at scale, not limited releases –  in years past. It may even be the start of a franchise for Netflix, Deadline had reported. (Assuming it delivers, of course.)
And if "Bright" becomes a true blockbuster for Netflix, it presents a very real challenge the movie industry as a whole, from deal-making to distribution.
As Netflix basically explained in its earnings a few days ago, the company aims to save movies by disrupting the movie business as whole, like the way it disrupted TV.
"We understand that our approach to films – debuting movies on Netflix first – is counter to Hollywood's century-old windowing tradition. But just as we changed and reinvented the TV business by putting consumers first and making access to content more convenient, we believe internet TV can similarly reinvigorate the film business (as distinct from the theatrical business)," the company stated.
Hollywood, you've been put on notice.
Netflix has plans to release 40 feature films this year, from those with big stars to indies from unknown new voices. That's up from the 16 films it put out in 2016, and part of its larger $6 billion budget for original content.
"Bright" will stream on Netflix on December 22, 2017.