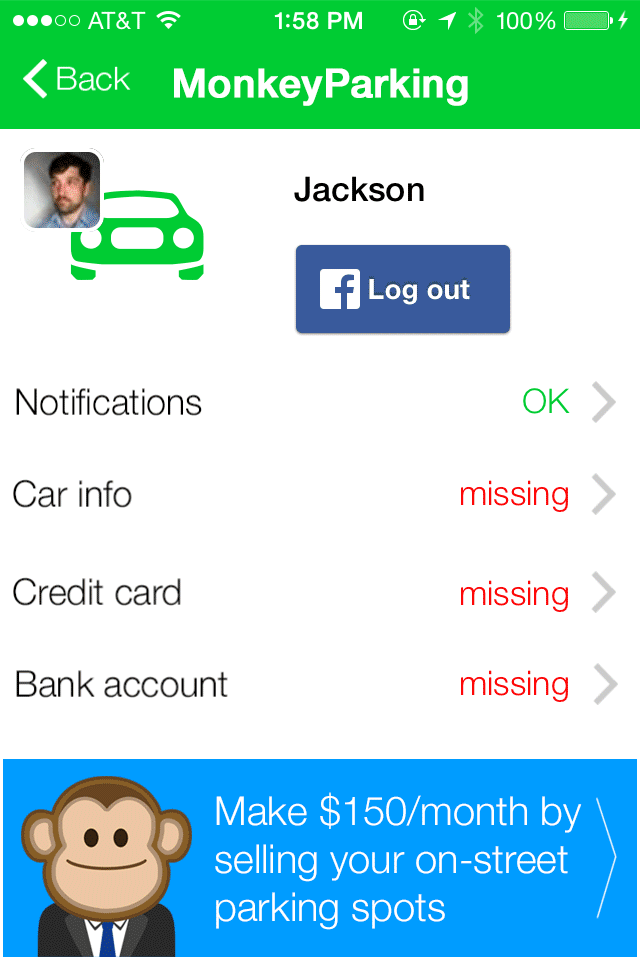 It was inevitable. In a place where you could pay for almost anything to come to you via mobile, to have empty parking spots eventually come to you via mobile. That is the premise behind Italian app MonkeyParking, which allows you to "sell" your parking spot (or rather, the inside information about whether your parking spot will be available shortly) starting at $5.
In a city where certain people consider parking tickets the normalized fee for parking, one could argue that MonkeyParking is a much-needed innovation. In fact, I would try MonkeyParking out, like Wired did, just to be reporterly about it, but I no longer keep my car in San Francisco.
The reason? After my entire street became a construction zone, I got tired of driving around endlessly, looking for parking, so I permanently parked my Saturn Vue in Palo Alto. If I did have a car in SF, I could try out one of the 24 MonkeyParking spots now available nearby — so I guess it's popular.
The SF City Attorney's office is also looking into whether it's legal. "So far, all we've determined for sure is that it's extremely weird," a spokesperson told The Chronicle.
As far as I can see (Twitter) tech people are lauding MonkeyParking as the most novel form of "sharing economy" yield management yet, and SF veterans are arguing that it is yet another example of a tech corporation profiting off of public space. I guess the moderate view is that it's some sort of Italian anarchist performance art.
SF Vs. Tech, round 5,002.
Gif via Uptown Almanac, which was first to spot this thing.
https://twitter.com/EC/statuses/462754915358490624