TGS 06: PSPs Go Silver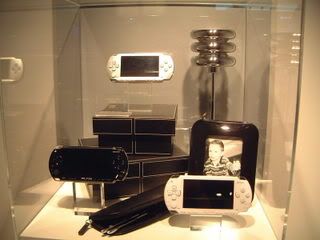 Since Sony Europe had already announced the release of the pink PSP in October, Sony needed something new and fresh for their Playstation Portables at Tokyo Game Show this year. So Sony Japan announced that Japan will be getting a silver PSP.
I'm not gonna lie–the silver PSP is hot! But this still doesn't solve the bigger problem of, you know, the Nintendo DS owning the portable gaming market. Sony also had some other cool PSP prototypes in yellow, blue, red and even camo.
Silver PSP [gamespot]