MyFabrik: File Sharing and More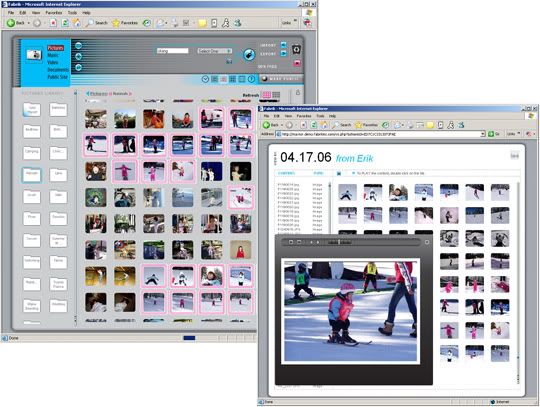 MyFabrik, loosely related to Maxtor, is a new online data storing/sharing/organizing application that lets you manage files remotely with just a web browser. You can upload and download pictures, music, videos and documents privately or publicly, depending on what permissions you set. The Web 2.0-ness of the web-app comes from tagging, sharing with others, and the ability to quickly post the files you choose onto eBay and MySpace.
It's aiming to be a one-stop shop for media sharing, attacking .Mac and a number of other players with 2GB accounts for $30 a year and seamless interaction with Maxtor's Fusion line of hard drives.
CrunchGear will have a hands-on update with the beta impressions soon but until then you can give it a go on MyFabrik.com